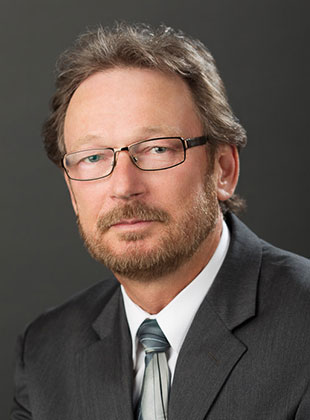 R. Michael Bowen, M.D.
Dr. R. Michael Bowen graduated from the University of Mississippi School of Medicine. He completed his residency in Internal Medicine and fellowship in Pulmonary Medicine at the University of Minnesota Hospitals and Clinics, and is presently an Adjunct Assistant Professor of Medicine at the University of Minnesota Medical School. Dr. Bowen currently serves as the Medical Director of Quality for Minnesota Lung Center/Minnesota Sleep Institute, and is the Medical Director for the Lung Program at the Virginia Piper Cancer Institute.
Dr. Bowen has special interests in lung cancer, pulmonary fibrosis, kyphoscoliosis and advanced bronchoscopy including endobronchial ultrasound and electromagnetic navigation bronchoscopy. He is board-certified in both Internal Medicine and Pulmonary Disease. He practices both inpatient and outpatient Pulmonary Medicine, and sees patients at our Minneapolis office.