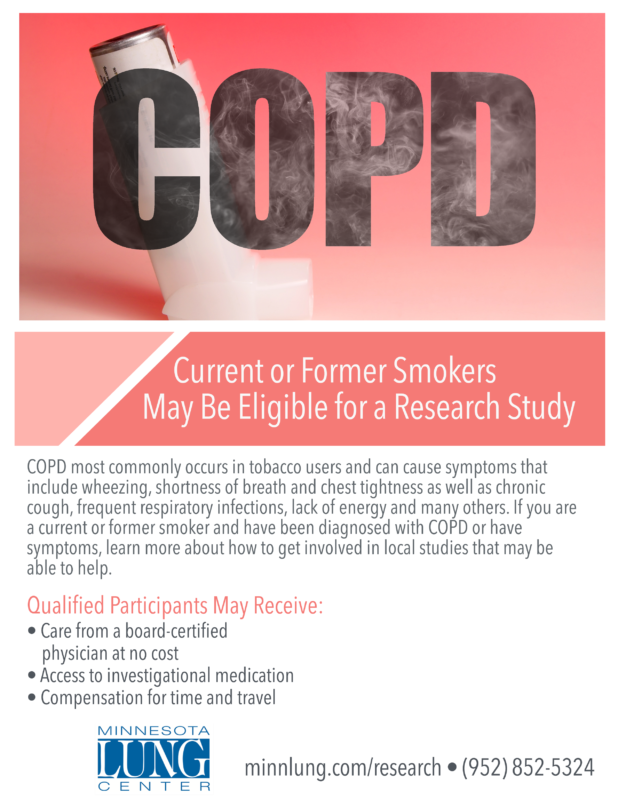 Research Study:
Chronic Obstructive Pulmonary Disease (COPD) Study #1
Current or former cigarette smokers between the ages of 40-80 who currently use daily medications, such as inhalers, to control symptoms such as shortness of breath, increased phlegm, or cough. This study will consist of 9 office visits over a period of up to 14 months. Qualified volunteers receive the investigational inhalers and study-related medical care at no cost and compensation for time and travel.
---
Interested in becoming a participant?
Fill out the secure form below and we'll get in touch with you. If you would like more information about this clinical research trial, please call (952) 852-5324.
---
Not sure if this study is right for you?
View Other Studies